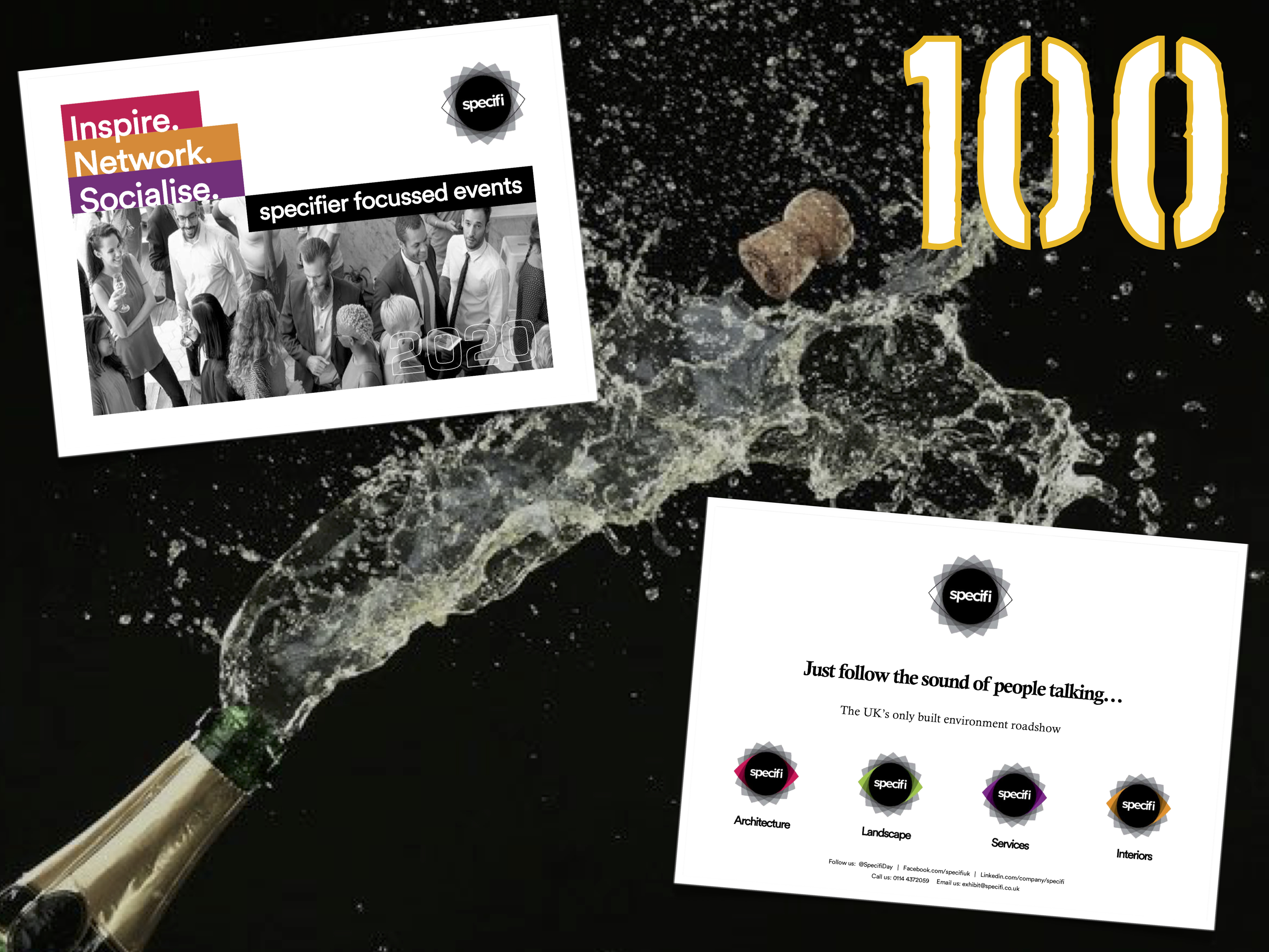 As we enter the last stretch of summer towards autumn it's time to reflect on another busy summer for us at specifi…
So firstly, we've had cause for celebration – back in July we hit a major and proud milestone for the business in delivering our 100th event (Manchester Landscape) since starting the business back in June 2015.
We've come a long way in a short time and 2015 and our first year calendar of 13 events now seems a distant memory but it's always great to look back and reflect on the hard work, growth and fun that now sees us delivering over 30 events per annum across 4 Built Environment roadshow programmes to 3000 specifiers from across 1500 businesses not to mention new products launching this year and further programmes developing throughout 2020.
Carrying the feel good of this milestone into our summer break was fantastic with many key projects to finalise before our September return in Scotland…
Specifi 2020 branding refresh is now complete and will start to roll out across the remainder of the year.
First outing for the new branding is our 2020 events guides which have now been released and 2020 bookings are already rolling in thick and fast – looks like people meeting people face-2-face is still going to be important in 2020 🙂
We have developed a new 'meet up' event to allow us to take the magic of our UK Major city specifi roadshow to smaller cities across the country creating yet more chances for built environment specifiers to be inspired and meet with suppliers and specialists.
So that was Specifi's summer 2019 and roll on 2020 as we enter the last third of this year's event calendar and look forward to another exciting year ahead.
---