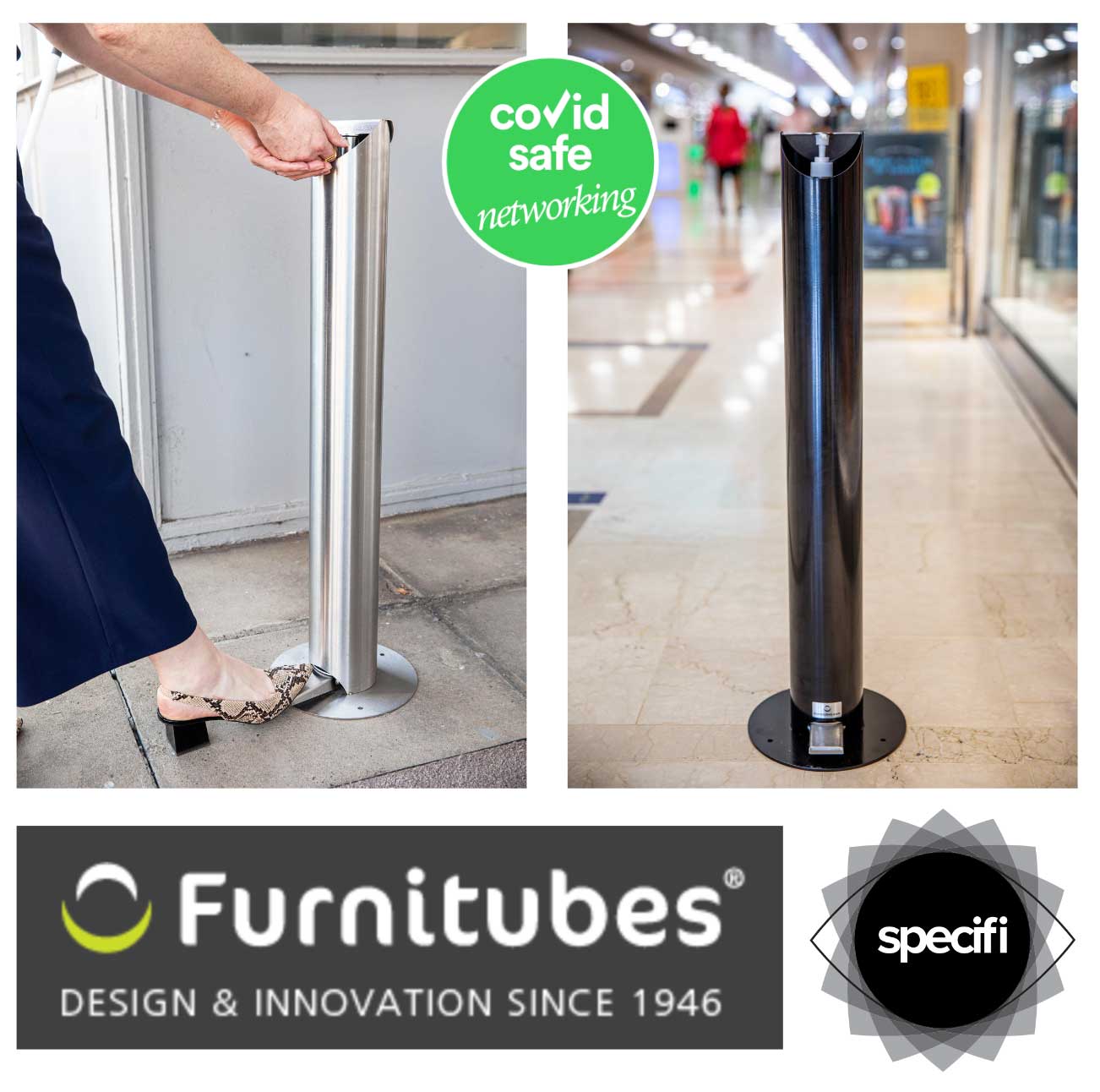 It is widely accepted that the exhibition and live communication sector will play an important role in the recovery of the economy. Specifi's roadshows over the years have been a recognised and celebrated platform for built environment businesses and specifying professionals to connect, discover and learn, benchmark and become more innovative and competitive.
During lockdown our dialogue with customers continued and the consensus was that businesses were still keen to network once restrictions were lifted so we used our time offline to reimagine our usual format to deliver the same high value networking event but in a Covid safe environment.
The next step was to design a networking environment with a combination of measures including distancing, ppe and sanitisation that would keep all attendees safe and feel comfortable and relaxed while catching up with important industry contacts.
Whilst designing our new format a discussion with our customer Furnitubes allowed us to explore the use of their new Foot-Pedal Sanitiser Dispenser product allowing us to provide a great mobile solution that will allow us to provide a great sanitisation solution across a range of venue types.
The Furnitubes Foot-Pedal Sanitiser has been designed to be hands-free providing a  mechanical, hand sanitiser dispenser that can be used in offices, factories, schools, shopping centres and even public realm areas such as high streets and parks. Furnitubes adapted its Zenith® bollard, to accommodate large refillable hand sanitiser bottles.
Paul Brooke, Specifi CEO commented: 'The Zenith hand sanitiser dispenser works great for us, its foot-pedal operation means there is no-hand contact at all, minimising contamination risk. It is also 100% mechanical, so there are no-battery requirements, meaning we can take and use it anywhere plus it is cheaper in the long run and better for the environment.'
Catherine Barratt, Managing Director at Furnitubes said: 'We're glad we're able to help businesses to re-start their activities, especially those like Specifi in the hospitality sector that have been so badly affected by Covid. With the Zenith, we wanted to create a sanitiser dispenser that would become a smart and permanent solution for public places with high footfall like retail and hospitality. We also wanted it to reflect our standards for well designed, made in UK, easy to install products we're known for.'
Paul Brooke added: 'This partnership has presented a rare opportunity for Specifi to use one of our customer's products rather than just provide the platform to promote and we look forward to Furnitubes presenting their wider range of street furniture, including benches, picnic tables, cycle stands, litter bins and bollards as we reconnect the industry in 2020.'
---