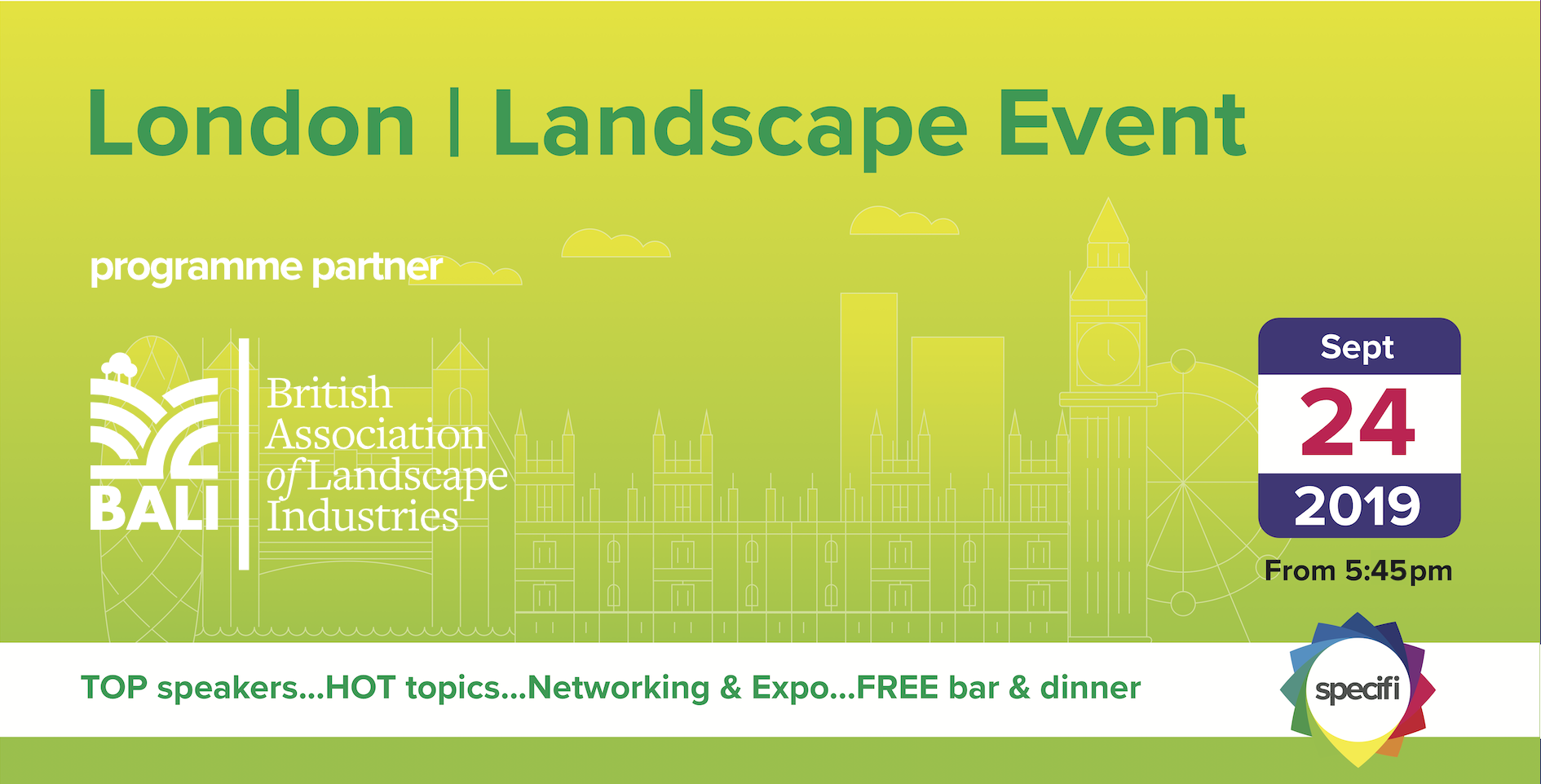 LONDON LANDSCAPE EVENT for… Landscape Architects | Garden Designers & Contractors | Architects | Ecologists
24th September 2019 … 6pm-10.30pm
Get your FREE pass to this unique UK Landscape Roadshow Event and connect face-to-face with fellow professionals from your City
Your ticket gets you three events in one:
1. CONNECT: join up to 100 fellow professionals and 25 major suppliers
2. INSPIRATION: Toby and Bella give their HOT TOPIC talk : How will nature inspire the homes of the future?
Don't Miss Out …This is your only chance to see this talk in your City in 2019!
3. DINNER: FREE 2-course meal & bar on us
Limited Tickets Available. Book now or miss out.
5.45pm – Doors Open to attendees for registration