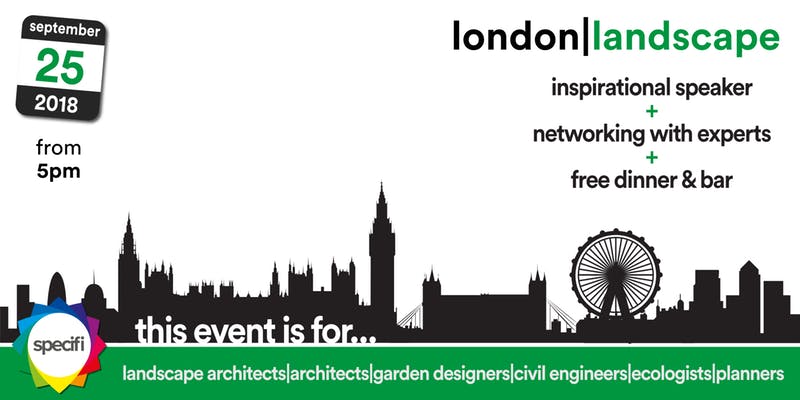 FREE landscape event for landscape architects|architects|garden designers|civil engineers|ecologists|planners|
25th September 2018
5pm
Get your FREE pass to our event and connect face-to-face with over 100 fellow professionals in the centre of London.
Your ticket gets you three events in one:
TH!NK TANK: Join our Specifi speakers Claire Thirlwall & Martin Brown to debate the future of "London – Beyond The New Normal"
CONNECT: meet up with over 100 fellow professionals and 20 major suppliers
INSPIRATIONAL SPEAKER: Claire Thirlwall gives her talk landscapers, the unsung heroes; Communicating the value of landscape architecture within the built environment.
DINNER: FREE 3-course meal & FREE bar
Tickets are limited, so book now…
5pm – Doors Open to attendees for registration and TH!NK TANK session.